Hellerman Tyton Cable Ties, Cable Clamps, Cable Mounts, Wire Duct

On-Line Electronics has a large stock of Hellerman Tyton stock in our Prescott Valley warehouse. "We will ship today. Overnight shipping"
We offer a complete line of Wire Management products from Hellerman Tyton, Cable Ties to Wire Duct. The On-line Electronics line of products is the most extensive offered in the industry with very competitive prices.
Please contact us or use our online quote request form for more information.
Hellerman Tyton Products Offered by On-Line Electronics:

HellermannTyton manufactures a full line of high quality cable ties in a variety of styles, sizes, materials, and colors. We have a full line of Nylon Cable Ties IN STOCK! Many colors to choose from. Smooth, rounded edges do not cut insulation or hands and are comfortable to work with. 50lbs. tensile strength is the most common used.
Used to bundle and secure wire and cable, HellermannTyton cable ties are engineered and manufactured for maximum performance and quality.

Wire duct is available in the standard sizes and also in high density too. It is also available in Halogen free. The Panel building market has very specific needs. This unique cable management system developed specifically for use within cabinets and control panels. Select Standard, Thin, Closed Slot and Unslotted depending on the application. Available in a number of sizes and colors, manufactured in standard PVC material. HellermannTyton manufactures UL Recognized, CSA Certified Pro-Duct wiring duct from high impact and rigid PVC for routing and protecting wire and cable. Solid, standard slotted and high-density slotted channel wiring duct are the three styles available. With over 26 different sizes, HellermannTyton Pro-Duct wiring duct is available in six-foot lengths and can be offered in standard colors of gray or white. Black and intrinsic blue are available as standard colors in certain sizes. Other colors may be available, based on minimum volume requirements. HellermannTyton PVC Pro-Duct wiring duct carries a U.L. flame rating of 94 V-O.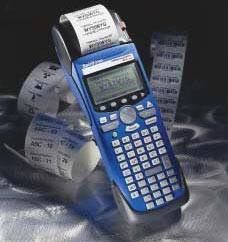 Hellermann Tyton offers a full line of Wire Markers, Labels and Label Printers IN STOCK!