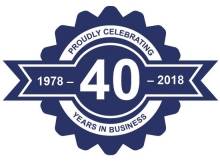 Siemens Industry, Inc. – Control Products
Simple. Reliable. Fully Integrated.
On-Line Electronics represents the full range of Siemens Industrial Control Products in our Prescott Valley warehouse. "We will ship today. Overnight shipping"
We offer a complete line of products from Siemens control products which includes IEC motor control, general purpose motor control, solid state control, control circuit, industrial communication, motor control centers, circuit breakers, and control circuit protection components. The On-line Electronics line of products is the most extensive offered in the industry with very competitive prices.
Please contact us or use our online quote request form for more information.
Control Products

IEC Motor Control
Sirius Innovations
Switching of fixed speed motors is realized by switching devices such as SIRIUS contactors, direct and reversing starters or soft starters. Besides their favorable cost-performance ratio, these devices are particularly characterized by their low power loss. This results in lower energy consumption as well as minimized cooling expenditures in the service room or control cabinet. Soft Starters or star-delta starters allow for soft motor start-up, which reduces electric and mechanical peak loads by up to 60%, thereby reducing the load on the motor and the energy consumed during start up. Click here for an informational video.
IEC Contactors & Starters
When endurance and extreme load capability are the name of the game, SIRIUS IEC Contactors are the perfect choice. The narrow design, the high availability, and the wide range of SIRIUS contactors ensure that these contactors have the optimum type for any requirement. Standard Contactors, along with Vacuum, 4 pole, 4 pole (2 NO + 2 NC), Capacitive, Standard Reversing Contactor Assemblies, Resistive, Solid State or Conventional Coil, with Remaining Life Time indicator, with AS-Interface are just a few of the versions which round out the SIRIUS Family. A large array of easily installed, standard accessories may be used to customize the contactors for different applications. These auxiliaries can be easily connected to the family of contactors. High contactor reliability, long life time, and the ability to operate under extreme conditions (up to 60 degrees C) differentiate the SIRIUS family of IEC contactors.
Compact Starters
The SIEMENS Compact Starters feature MSP, Contactor and Overload Relay functionality bundled in a single starter system. This reduces installation and wiring overhead and creates more space in the control cabinet. The new Compact Starter offers five wide current setting ranges up to 32A @600V as well as three wide control voltage ranges for AC/DC current with 24, 42-70 and 110-240 Volts.
Infeed & Busbar Systems
With over 15 years of experience and industry usage, the Fast Bus Multi-Motor Control System is designed to help you meet the changing requirements of the marketplace and become a more competitive cost-effective supplier. Fast Bus can help reduce space requirements and time needed to build and maintain multi-motor control panels. A busbar-based system for building multi-motor panels, Fast Bus reduces electrical wiring and minimizes layout work. Mounting shoes enable components to easily snap on or off the busbar and provide all the necessary mechanical and electrical connections to the busbar.
Motor Starter Protectors
3RV10 Motor Starter Protectors (MSPs) are built for a wide range of applications and meet the requirements of control users worldwide. Each MSP features a manual ON/OFF switch, a Class 10 adjustable bimetallic overload relay (Class 20 available in the two largest frame sizes), and magnetic trip elements for short circuit protection.
Motor Management (SIMOCODE pro)
SIMOCODE Pro is the flexible and modular motor control system for low-voltage motors. It can be connected directly to automation systems via PROFIBUS or PROFINET, and covers all functional requirements between the motor starter and the automation system –including the fail-safe disconnection of motors. SIMOCODE Pro combines protection, monitoring, safety and control functions in one compact system.
IEC Overload Relays
SIRIUS overload relays are available in thermal and solid-state versions. The can be directly mounted to SIRIUS 3RT contactors and 3RA reversing contactors or separately mounted in the control panel.
3RU1 thermal and 3RB20/21 solid-state versions provide current-dependent overload protection of motor loads.

General Purpose Motor Control
NEMA Contactors & Starters
NEMA starters are ideal for applications requiring dependability and durability. These starters are built rugged to withstand the most severe and demanding industrial and continuous duty commercial applications in the industrial and construction markets. This includes standard full NEMA sizes and motor matched half sizes exclusive to Siemens. Starters are available as open and enclosed with electronic and bimetal overload protection, as well as a wide selection of accessories and spare parts.
Duplex Controllers
The Siemens duplex motor controllers are specifically designed for industrial and commercial applications that require duplex controls such as duel pumps or blowers. They perform one or both of two distinct functions: duplexing and alternation. The duplexing function provides capacity for system peaking or above normal demand without having both motors running at all times. It also provides standby capacity for use when one of the motors is disabled.
Lighting & Heating Contactors
Siemens offers a comprehensive line of heating and lighting contactor products and a wide range of control solutions for lighting applications.
Contactors can be used individually for simple control schemes or as integral components in full-featured lighting control systems. Siemens contactors for lighting control provide reliable and efficient means of local or remote switching of lighting as well as non-inductive loads. The rugged construction, heavy-duty ratings and a wide selection of control options and accessories makes the Siemens lighting and heating contactors the right choice for your applications.
Manual Starters & Switches
A manual starter is a motor controller whose contact mechanism is operated by a mechanical linkage from a toggle handle or push button which is in turn operated by hand. A thermal unit and direct acting overload mechanism provides motor running overload protection. Basically, a manual starter is an "ON-OFF" switch with overload protection. Siemens manual starters and switches are used in many applications for local control of equipment in the industrial or construction markets, such as operating power saws, pumps, fans, conveyors, blowers, packaging, sorting and other machinery. These starters are UL listed and CSA approved. Siemens offers a variety of manual starters for various applications. This is a test.
NEMA Overload Relays
From general applications to special applications, Siemens offers a wide range of overload relays that provide superior motor protection. Overload relays are used to protect motors from excessive heat resulting from sustained motor overloads, rapid motor cycling, stalled rotor conditions and phase loss.
Pump Control Panels
Pump controllers monitor flow and/or level variables and control a pump accordingly to maintain the desired levels. Pump control can include simply turning a pump on and off or more advanced controls for pump speed, output pressure, etc. Installation is easy. The pump control panel is factory wired to provide flexible control and protect against short circuits and overloads. Ample space is provided for field modifications and installation of accessories. Siemens offers the NEMA Slim Line Class 82, Full Voltage Type Class 87, Reduced-Voltage Type Class 88 and Vacuum Starter Type Class 87.
Reduced Voltage Starters
When a motor is energized by a full voltage starter, mechanical and electrical problems can occur. Potential mechanical problems include broken belts, gears or couplings or spilt or broken product. Potential electrical problems include deterioration of motor insulation or brown outs causing nuisance problems with other electrical equipment.
A reduced voltage starter helps to lessen these problems by reducing inrush line current and/or starting torque of a motor applied to the drive load. This is done by either reducing voltage applied to the motor during starting or by using only part of the motor windings during starting.
Siemens manufactures three commonly used electromechanical reduced voltage starters. Each one is designed for specific application requirements and consists of auto transformer, wye-delta and part-winding starters.

Solid State Control
Hybrid Starters (3RM1)
Does every inch count in your control cabinet? The solution: Motor switching and protection in a width of only 22.5 mm. Depending on its function, the motor starter footprint will save up to 86% compared to conventional motor starters. SIRIUS 3RM1 motor starters are available in standard or safety versions rated up to SIL 3, PL e or Cat 4 and are ATEX rated up to SIL 2. You will no longer need redundant contactors when using the safety versions, another space savings. They are available in direct or reversing and are suitable for switching small motors up to 3 HP.
Soft Starters
Nowadays, three-phase motors represent the most favored type of drive concept. Direct starting or star-delta starting is, in many cases, not the best solution. Such methods often result in unpleasant side-effects such as mechanical impacts inside the machine or voltage dips in the power supply system.
Our new SIRIUS family of soft starters is a comprehensive range of products covering all the standard and high-feature motor-starting applications. The advantages of soft start-up and smooth ramp-down with these devices can therefore be exploited in the most varied of applications for simple and economically efficient machinery and equipment layouts.
Solid State Contactors & Relays
Designed for high operating switching frequency the Sirius SC Solid State Relays and Contactors feature a long lifespan of rugged reliability in adverse conditions, with quiet operation, physically compact sizes, and snap on function modules for convenient flexible use. The Sirius SC is a single phase or 3 phase device with a power voltage range of 24 - 600 VAC, 10 - 90 Amps.

Control Circuit Components
Control Power Transformers
Industrial control power transformers step voltages down to lower levels for use in machine tool and industrial control circuits. They also isolate control circuits from all power and lighting circuits reducing noise interference. Industrial and construction markets demand rugged, reliable design for manufacturing plants and commercial applications. Siemens offers a wide range of control power transformers that satisfy these demands for both NAFTA and global markets.
Function Relays
Monitoring relays have a solution for you, whether it's temperature, voltage, current, speed or level. Simple configuration and selectable input sensors make these units a snap to implement.
Switching relays provide solutions in the forms of compact housing and DIN rail mounting, while also being able to accommodate high current switching capacities.
Timing relays offer flexible input voltages and selectable time ranges. Their versatility often allows a single unit to match most industrial applications.
Limit Switches
SIRIUS limit switches perform precise detection of motion sequences for machines and equipment in almost any application. Whether position detection, motion limitation or in safety circuits, our devices manage a variety of information in the field, even in the harshest conditions.
Push Buttons & Signal Devices
A robust product suitable for any industrial application while maintaining modularity and offering consumers the flexibility of design.
Safety System Components
In spite of the continually increasing complexity of industrial automation, many applications are limited to specific areas. No matter how simple and basic the requirements may be, it is still important to have a reliable partner in these areas. We have the optimum concept for this – SIRIUS Safety Integrated. For safety-related detecting, commanding and signaling, monitoring and evaluating, or starting and safe deactivating – our safety-related industrial controls will perform seamless, integrated safety tasks in your plant. SIRIUS Safety Integrated can also tackle networked, more complex safety tasks using standard fieldbus systems such as AS-Interface and PROFIBUS.
Terminal Blocks
For the wiring of machines and system controls Siemens terminal blocks with Screw, Spring Loaded and Insulation Displacement Connections meet or exceed the requirements of CSA, IEC, NEMA, UL, VDE and other international Standards. Meeting these requirements, combined with worldwide acceptability and availability, enables Siemens terminal blocks to be used domestically; and, incorporated into equipment which will be exported.

Industrial Communication
AS-Interface Field Bus
The Actuator-Sensor Interface is the simple and effective networking system for the field level. It is extremely rugged - even under the toughest of conditions. With the safety components, AS-Interface offers safety applications according to safety category 4. AS-Interface is easily linked to higher-level networks for a complete automation solution - simple, safe and fast in the field. The AS-Interface system supersedes conventional and expensive parallel wiring and replaces it with a serial field bus, which allows connection of all the stations of an automation system. The AS-Interface field bus system transfers process and machine-level digital and analog signals. Data and supply voltage data are transported together over a single cable. What makes it so outstanding is the fact that the AS-Interface system distinguishes itself by providing such a high degree of simplicity and effectiveness. This concept gives you tremendous flexibility and a high cost savings effect.
IO-Link
The IO-Link range from Siemens helps you achieve unique integration performance. Using low-cost, point-to-point interface, you can connect sensors and switching devices intelligently to the control level. You will also benefit from centralized troubleshooting and fault location, both yielding higher plant availability. And reduced engineering work leads to simplified commissioning and maintenance.
PROFIBUS
The communication bus can be adapted to the most diverse applications following a modular concept and proves its worth in all segments of discrete automation and the process industries. The communication bus has proves itself all over the world and can be used in all production and process steps. Uniform PROFIBUS solutions help save investment, operation and maintenance costs significantly and give your productivity a decisive boost.
PROFINET
It also helps businesses operate more successfully. Providing maximum flexibility, it offers you more freedom for tailored machine and plant concepts. Its high-level efficiency lets you optimally utilize available resources. The unique performance of this industrial Ethernet standard enables highest precision and product quality. Your advantage: a sustainable increase in productivity. PROFINET – Do it your way.
Enclosed Starters with Communication
The M200D is an enclosed motor starter (IP65 rated) that offers communication connectivity. M200D is available in four distinct models: AS-Interface Basic, AS-Interface Standard, PROFIBUS and PROFINET. The starters come in two current ranges (.15-2A and 1.5-12A) and a maximum of 7.5HP. Model selections include mechanical or electronic switching, non-reversing or reversing and with or without local control (including HOA key switch). All models includes a lockable manual disconnect. These starters are ideally suited for distributed motor control for conveyor applications, such as airport baggage handling or distribution centers.
Motor Management (SIMOCODE pro)
SIMOCODE Pro is the flexible and modular motor control system for low-voltage motors. It can be connected directly to automation systems via PROFIBUS or PROFINET, and covers all functional requirements between the motor starter and the automation system –including the fail-safe disconnection of motors. SIMOCODE Pro combines protection, monitoring, safety and control functions in one compact system.
Motor Control Centers
Siemens tiastar™ Motor Control Centers (MCC) combine time proven designs and components with the latest in technological advances to meet any application. No matter how customized your needs may be, you can be assured that you are getting a finished product that represents the state-of-the-art in motor control technology.

Circuit Breakers
Circuit Breakers Overview
Siemens circuit breakers protect your electrical apparatus helping to minimize down-time at lower costs. We develop a wide range of circuit breakers with ampacities up to 5000A that are equipped with numerous communication capabilities, have various modular designs and are certified with global ratings.
IEC Miniature Circuit Breakers
IEC style miniature circuit breakers (MCB) according to ENNEC 60 898 are not always permitted in North America. For this reason, MCBs were developed that were based on the miniature circuit breakers of the 5SY series and met the special requirements of UL 489.
Within the sphere of influence of NEMA (National Electrical Manufacturers Association) and ANSI (American National Standards Institute) MCBs are certified as a solution for protective applications and can be used for branch circuit protection in the branches of control panels and systems.
The connection terminals are designed for the class: "Field wiring". This means that, as well as being installed in a factory, the MCBs can be installed locally at customer sites. In addition to the permissible tripping ranges according to UL 489, device tipping characteristics C and D to ENNEC 60 898 have also been adapted. Therefore, the MCBs comply with both standards.
Molded Case Circuit Breakers
Siemens - a name that stands for innovation and quality - offers one of the most comprehensive lines of Molded Case Circuit Breakers on the market today. With current ratings from 3A to 2000A and interrupt ratings up to 200kA at 480V, the possibilities are endless. Geared for Industrial, Commercial and OEM applications, when it comes to ready availability, easy installation, and quality, you need a manufacturer you can trust. Our products are engineered to take on the most demanding conditions day after day.

Control Circuit Protection
Control Circuit Protection Overview
Siemens circuit protection devices are engineered to allow for easy deployment, quick installation and secure protection of industrial devices from excessive current flow. Siemens low voltage circuit protection devices such as, miniature circuit breakers, supplementary protectors and fuse holders, range in performance and style to meet wide-ranging needs.
Supplementary Protectors
Siemens' UL 1077 Supplementary Protectors are designed to provide additional protection along with a branch circuit protection device. Since our Supplementary protectors are made to trip faster than a standard UL 489 Circuit Breaker they are able to provide additional protection for more sensitive devices inside the panel. Supplementary protectors can used in a number of industrial applications such as to provide selectivity for multiple motor control circuits on the secondary side of a control transformer or power supply by allowing the user to quickly find the problem circuit should a fault occur without having to shut down all of the other control circuits. Supplementary protectors may also be used as a local disconnecting means inside the panel when a branch circuit protection device is already present.
Fuses & Fuse Holders
All fuse holders are equipped with either a fuse handle or draw mechanism for easy insertion and removal of cylindrical type fuses. During insertion and removal the fuses are isolated from the power/control circuit. Their compact size requires less space than typical open-type fuse holders and they mount directly onto standard 35 mm mounting rails. Fuse holders for 8mm x 32 mm, 10 mm x 38 mm fuses in the 1 + N draw design occupy the same mounting space as 1 pole designs. This unique design saves space when compared to the typical handle type fuse holder which requires two poles.
Terminal Blocks
For the wiring of machines and system controls Siemens terminal blocks with Screw, Spring Loaded and Insulation Displacement Connections meet or exceed the requirements of CSA, IEC, NEMA, UL, VDE and other international Standards. Meeting these requirements, combined with worldwide acceptability and availability, enables Siemens terminal blocks to be used domestically; and, incorporated into equipment which will be exported. Virtually all terminal block bodies are insulated on both sides eliminating the need for barriers and end plates. The materials used are ecologically harmless; e.g. cadmium-free, and without halogens or silicone. The terminals are finger-touch safe and cannot be installed onto a mounting rail due to their symmetrical design. In response to these trends Siemens has expanded existing and added new terminal block lines.