Mechatronics Fans

On-Line Electronics has a large stock of Mechatronics stock in our Prescott Valley warehouse. "We will ship today. Overnight shipping"
We offer a complete line of Mechatronics Fans. The On-line Electronics line of products is the most extensive offered in the industry with very competitive prices.
Please contact us or use our online quote request form for more information.
Marathon Products Offered by On-Line Electronics: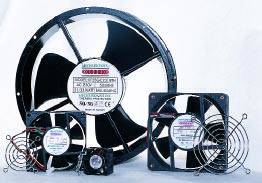 Brushless DC fans and blowers from Mechatronics. High performance cooling solutions for the most demanding applications. Contact Mechatronics for added-value fan assemblies, fan and blower trays, conformal coating, moisture and dust proof encapsulated motors, and custom product development.